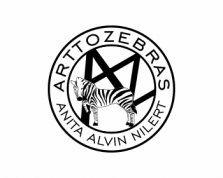 Art to Zebras is what we can imagine it to be…art from A to Z.
Focused on sharing our love for contemporary art and artists, while raising awareness about global human rights issues through contemporary arts initiatives.
Focused on raising awareness about global human rights issues through contemporary arts initiatives.
Committed to bringing art and artists voices to bear on vital global human rights issues, through projects and dialogues across disciplines in order to shed light on what it means to be human and to have rights. Our goal is to be a catalyst for change in policy approaches in areas including women's rights, sexual and reproductive health, race and gender issues, immigration and refugee crises. Striving to move this agenda forward through partnering with human rights lawyer and childhood friend, Alicia Ely Yamin as well as Ambassador Bonnie D.Jenkins founder of the NGO, Women of Color Advancing Peace and Security (WCAPS) and others.
About Anita Alvin Nilert: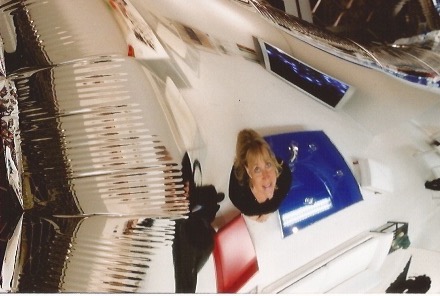 Anita has been active in the international art world for over 30 years; as art dealer, art consultant, editions publisher, collector, developer of online art initiatives, artist's agent, advisor, and curator. Born and raised in NYC in a collector/artist/curator family, Anita turned to the art world after a marketing career at American Express; as Director of legendary Swedish/NY art dealership Jan Eric Lowenadler Fine Art working with artists such as Basquiat, Haring, Warhol, Twombly, De Kooning, Chia, Clemente, and Kiefer.
Co-founder of dep,art,ment, leading Swedish art consultants, publisher of artist's editions, artists' agency for over 10 years; working with international galleries, publishers, and artists including White Cube, Lehmann Maupin, Pace, Andréhn Schiptjenko, Magnus Karlsson, Wetterling Gallery, Charlotte Gyllenhammar, Clay Ketter, Claes Oldenburg, Do Ho Suh, and the Yves Klein estate. Partner institutions and clients included Moderna Museet, Kulturhuset Stockholm, NCC Bygg, Investor, Carnegie, Lynx, Catella, and Hotel Diplomat.
Anita is a graduate of the Spence School, with a BSFS from the Georgetown University School of Foreign Service, an MBA from Columbia University and further studies at Christie's NY and at NYU. She is a co-owner of Konstig Books, Scandinavia's #1 art bookseller, where she spearheaded online e-commerce and crowdfunding campaigns; and a board member of alt_break art fair for social justice, providing contemporary art programming through partnerships with local, and community-based nonprofits. She also advises WCAPS, Women of Color Advancing Peace and Security, on developing art initiatives. Anita speaks 7 languages, and currently divides her time between Stockholm, New York and Palma.